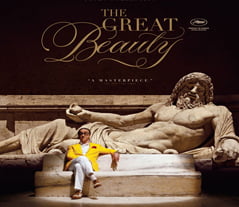 Even though the 86th Academy Awards were this last Sunday, native Italians are still celebrating the success of The Great Beauty (2013) By Paolo Sorrentino. The exciting news that The Great Beauty (La Grande Bellezza) won the Academy Award for best foreign language film has been the top story news story in Italy since its announcement early Monday morning local time. Not only have news stations, newspapers, and radios been boasting this proud moment in Italian cinematography history, but social media sites have been abuzz with the news as well.
The Great Beauty stars actor Toni Servillo as journalist and aging socialite Jep Gambardella. Jep, since his onetime success as a novelist, has spent his later years writing culture columns and charming and maneuvering his way through Rome's glamorous social scene for decades. However, when Jep gets a shock from the past on his sixty-fifth birthday he is forced to take stock of his life. As Jep reflects on his life, first love, and sense of emptiness he journey's through the ancient ruins and streets of Rome. Through his reflections, Jep begins to see the city for more than its lavish lifestyle, uncovering Rome in all its beauty.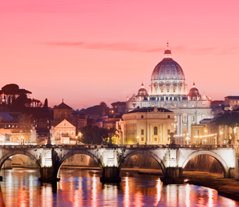 The film's success was not limited to this year's Academy Awards, but The Great Beauty also won the Golden Globe and BAFTA award in the same category. This exciting win marks the 11th Oscar statue Italy has proudly brought home since foreign language film became a category in 1956, making it the foreign county with the most Oscar wins in this category. To add to the excitement, this was the first Oscar Italy has won in 15 years. Previous wins include: Life Is Beautiful directed by Roberto Benigni which won two Oscars in 1998, the first for Best Foreign Film and the second awarded to Roberto Benigni for his performance in the film; Cinema Paradiso directed by Giuseppe Tornatore which won Best Foreign Film in 1989; and Mediterraneo directed by Gabriele Salvatores which won Best Foreign Film in 1991.