Trips 2 Italy specializes in curating custom group vacations with personalized itineraries that meet the interests and needs of our guests. Whether a church group looking to immerse in the religious history of Italy, a family reunion looking to trace Italian roots, or a food and wine loving group friends hoping to escape to the Tuscan countryside, our travel experts can create a custom group getaway. Some examples of group trips we accommodate include but are not limited to:
Special celebrations (weddings, graduations, birthdays, etc.)
Family reunions
Special interest and hobbyist group trips (wine clubs, book clubs, photography groups, food clubs, etc.)
Girlfriend's trips
Gentlemen's escapes
Food & Wine
Known worldwide for its splendid culinary offerings and spectacular wine production areas, Italy is the ideal travel destination for culinary groups and foodies. The country offers a variety of unique and exciting culinary-centric experiences perfect for any group itinerary.
Take walking tours or cooking classes in Rome to enjoy local specialties like pasta carbonara and street foods like supplì (fried rice balls with mozzarella). Enjoy a Florentine steak in one of Florence's characteristic neighborhoods after enjoying a hands-on cooking demonstration from a local chef. Have an experienced guide escort the group through the streets of Naples to enjoy its signature dish – pizza. Learn the history, traditions, and art behind the making of iconic food products like Balsamic Vinegar of Modena, Prosciutto di Parma, and Parmigiano-Reggiano cheese in Emilia Romagna – the food capital of Italy. The Tuscan countryside offers al fresco dining in the Tuscan hills, made even more unforgettable by a glass of local Chianti and a backdrop of sunset soaked vineyards. The Amalfi Coast gives travelers a chance to taste fresh, local seafood and regional specialties such as Limoncello, crafted from juicy local lemons, and handmade Buffalo mozzarella.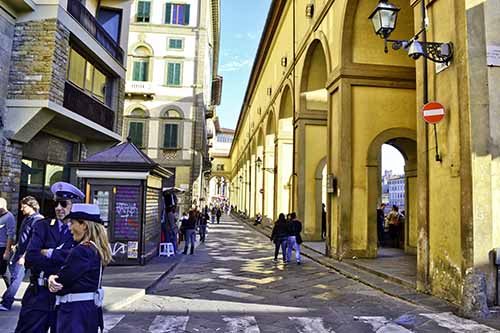 Foodies and culinary groups will find something unique and special in every region of Italy. No matter where a group travels throughout Italy, walking tours, cooking classes, and traditional meals can be enjoyed.
For wine enthusiasts, Italy is the perfect country to retreat to, as nearly every region offers a special variety based on their local grapes.
Tuscany – a region known for producing such wines as Brunello di Montalcino, Chianti Classico, and Vino Nobile di Montepulciano – offers travelers the chance to taste and experience the region's passion and love for wine amidst the breathtaking landscape of the Tuscan countryside. Piedmont – known for its top-rated wines like Barbera, Barbaresco, Barolo, and Moscato – boasts unspoiled scenery, culinary festivals, and customized tours for wine connoisseurs of all types. Veneto – an area renowned for its production of Amarone, Lugana, Soave and Prosecco varieties – features a rich wine culture in an area filled with fascinating art and architecture. Known for some of the world's top varieties of wine, a wine vacation to Italy promises an immersive experience filled with tastings, vineyard tours, and traditional winemaking techniques.
View our Sample Group Travel Packages
Photography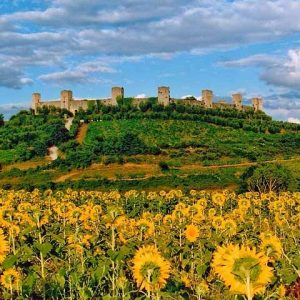 For photography groups, Italy's varied geography offers endless opportunities to capture unforgettable, stunning photos.
In the Tuscan countryside, photographers will love snapping gorgeous images of rolling hills, sprawling vineyards, charming farmhouses, and vast colorful fields of wheat, corn, and sunflowers. Cinque Terre offers sweeping landscape views of colorful houses perched atop staggering seaside cliffs. The Amalfi Coast features breathtaking coastal towns and ocean panoramas. Trentino Alto Adige is a picturesque Alpine area filled with snow-capped mountains, lush meadows, and lovely medieval towns.
In addition to incredible geography, some of Italy's most popular cities – including Rome, Florence, Venice, Siena, Padua, Verona, etc. – offer historical and architectural sites which are ideal for photo taking.
Regardless of where in Italy a group chooses to travel, guests can choose to customize their photography-focused vacation with a variety of landscapes, buildings, and cultural experiences to create a unique and unforgettable experience.
Religious/Pilgrimage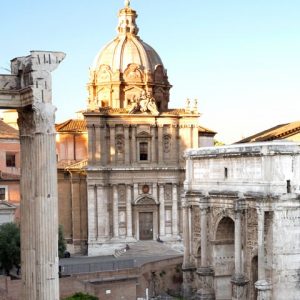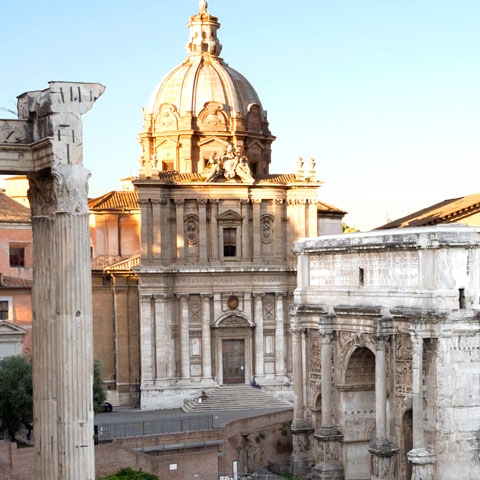 With centuries of religious history, Italy is the perfect destination for church or religious groups and families of faith to take a religion-focused trip or pilgrimage, as multiple areas throughout Italy have special religious significance.
Rome, home of the Vatican, is one of the world's most popular religious pilgrimage sites. Groups can tour the city-state's sites – including the Vatican museums, the Sistine Chapel, St. Peter's Square, and St. Peter's Basilica – or take part in the Papal Audience. In Assisi, birthplace and burial location of St. Francis, groups can tour the Basilica or visit the Cathedral where he was baptized. Other popular religious activities include:
Visiting the Shrine of St. Catherine – Patron Saint of Italy – in Sienna.
Seeing the Holy House – believed to be the home of the Virgin Mary – in Loreto.
Praying at the Basilica of St. Anthony in Padua.
Where possible, we can even arrange for private masses for groups. Groups of all types and sizes can feel closer to their faith and enjoy custom itineraries filled with religious and cultural experiences.
Culture
The most alluring aspect of Italy to travelers is its incredible culture. With centuries of artistic masterpieces, legendary architecture, and vast impactful history, groups of all sizes and types will enjoy in-depth tours and guided experiences throughout the country.
Art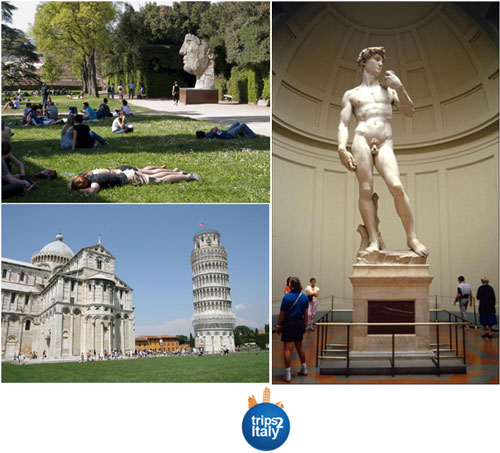 Italy is an art lover's dream. From the Vatican Museums in Rome to the Accademia and Uffizi Galleries in Florence to the countless museums and galleries located throughout cities like Milan, Venice, Naples, and more, it is impossible to comprehend the vast array of art available for viewing throughout Italy. With masterpieces like Michelangelo's David, Da Vinci's Last Supper, and so many more, our experienced, passionate, and licensed tour guides can escort groups through the world of Italian art. Whether a group of art students seeking inspiration or a group of avid art collectors looking to view the world's greatest artistic masterpieces, all types of group itineraries can be crafted to capture the best of Italy's massive art scene.
History
Groups who are passionate about history have endless opportunities to learn in Italy. From exploring the history of the world's greatest ancient empire in Rome to learning about the birth of the Italian Renaissance movement in Florence's historic center, guided tours are available for groups of all sizes. Italy is also home to more UNESCO World Heritage Sites than any other country in the world. These areas of history – such as the ancient city of Pompeii – are protected and maintained for travelers to enjoy for generations. Filled with countless historical sites, art, and architecture, groups interested in all aspects of history will delight in the treasure trove of history that is Italy.
Architecture
The history of Italy's architecture spans over 3,000 years. With a variety of styles – including Roman, Baroque, Medieval, Etruscan, Renaissance, Neoclassical, Modern, and more – lovers of architecture will find something incredible in every city throughout Italy. From the most famous sites – like the Colosseum and Pantheon in Rome, the Leaning Tower in Pisa, and iconic Cathedrals throughout the country – to undiscovered gems – like the unique Trulli of Apulia and medieval castles of Trentino Alto Adige – groups interested in architecture have an endless variety of buildings to explore and see.
Licensed Guides
In Italy, professional tour guide licenses are given only to those who have committed years of study and preparation to the position. Guides we work with are intelligent, knowledgeable, and passionate about what they do. Most speak multiple languages and hold degrees focused on history, art, and architecture, meaning all our touring experiences are top of the line.
Active & Outdoors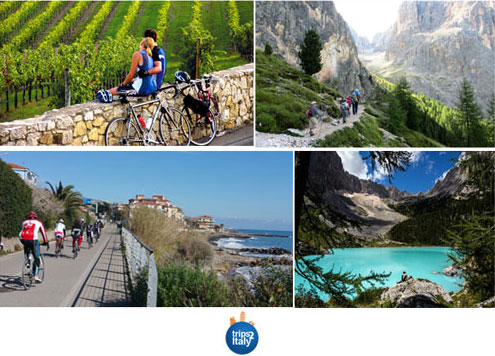 For groups who love nature, Italy's miles of coastline, stunning mountains, and endless hiking paths serve as the ideal backdrop for incredible outdoor-focused vacations.
In Northern Italy, groups can plan epic ski adventures in the Italian Alps. With mile of slopes, wonderful weather, and charming Alpine towns, Italy is a snow bunny's dream. For hikers, the nature paths in Cinque Terre and the Amalfi Coast cater to all skill levels and offer unbelievable views. Those wanting to experience Italy on horseback can take incredible rides through the Tuscan countryside.
And of course, walking tours and bike tours are offered in nearly every city throughout Italy. No matter how one's group wishes to enjoy the Italian outdoors, there is an active vacation itinerary for everyone.
Heritage
For families of Italian descent, there is no more rewarding way to spend time in Italy than tracing Italian roots. During the 19th and 20th centuries, there was a great migration of Italians to America. As a result, many Italian-Americans today will find that their ancestors hail from regions like Sicily, Abruzzo, and Calabria. Trips 2 Italy can help families create an itinerary that helps travelers track family members, explore family tree data, explore ancient towns, and discover their Italian heritage.