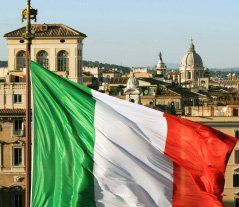 CICERO No. 1 - Anno MMXI Travel Newsletter of Italy
Maggio 2011 - Vol. 2
Dear Trips2Italy's Friends,
May is a time for magic, as the first real warmth of a promised summer begins, coaxing everyone to enjoy the outdoors. Italy is known for its museums, galleries and shopping, but have you ever considered the many natural wonders this country offers?
Continue reading "CICERO No.1, May 2011 – Anno MMXI, Vol. 2"