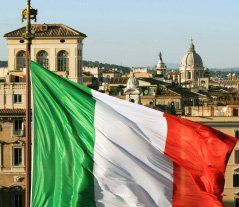 CICERO No. 1 - Anno MMXII Travel Newsletter of Italy
February 2012 - Vol. 3
Dear Trips2Italy's Friends,
As winter's images are still vivid in our eyes and all our New Year's resolutions for 2012 are fresh in our minds, I would like to wish you all the best for this New Year and tickle your curiosity for your next travel. Italy, as always, will be ready to welcome you with a variety of adventurous propositions and unforgettable treasures.
Continue reading "CICERO No.1, Feb 2012 – Anno MMXII, Vol. 3"