Unifying Power of Trevel to Italy
Bringing Loved Ones Together Through Travel
As we look ahead to travel after the COVID-19 pandemic, intimacy is a key theme that will guide us from the early planning stages through the end of the trip. Working one-on-one with a travel specialist has always been the best way to handcraft an extraordinary vacation, and this will continue to ring true once we can travel internationally again. After having our worlds turned upside down and not being able to fully enjoy the company of close friends and family for over a year, tailoring a private travel experience to Italy can be a perfect way to compensate for lost time, re-embrace one another, and create new memories together without sacrificing safety.
Advantages of customized private travel
Have you ever dreamed of cruising through the Tuscan countryside with your loved ones on an iconic vespa? Or perhaps admiring the intricate details of the Sistine Chapel during an exclusive tour? Or even simply losing yourself in the history and charm of a medieval hilltop town?
All of these dreams and more can come true during a vacation to Italy tailored especially for you and those whose company you truly cherish. When you create a trip with a knowledgeable travel specialist, every detail — no matter how small — is carefully considered. From transportation logistics to skip-the-line entrance reservations and travel tips only the locals know, an individualized itinerary will always prove invaluable, especially after the pandemic. For an expertly planned vacation personalized to the needs of intimate groups that allows everyone to make the most of a once-in-a-lifetime trip, made-to-measure travel is the only way to go.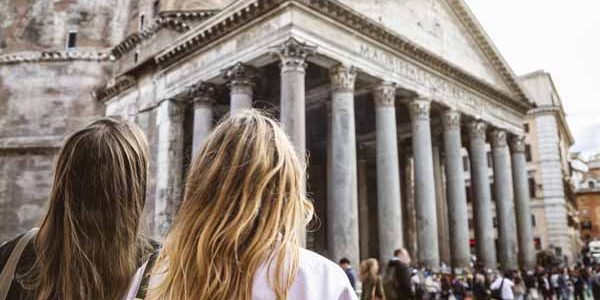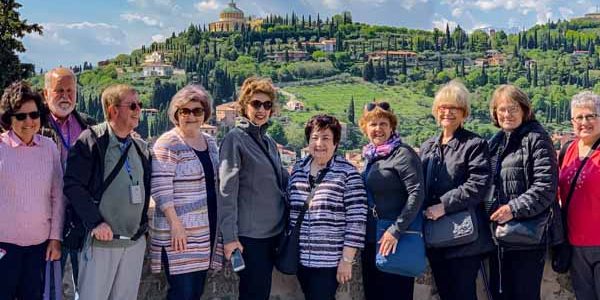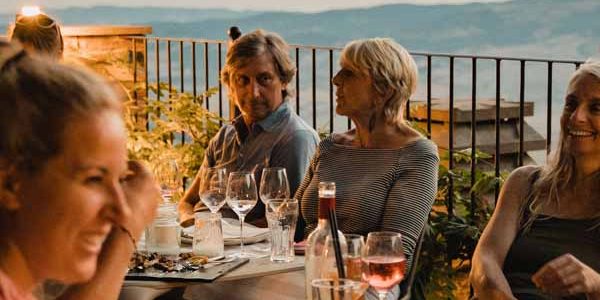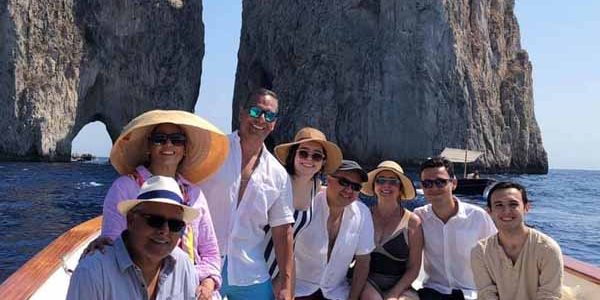 Traveling in a private small group
You may be familiar with traditional big bus tours or independent trips, but what exactly does it mean to travel in a private small group? Simply put, you get the best of both worlds. Private small group travel combines the freedom of solo travel, such as time at leisure, with the benefits of group travel, such as shared transportation — except instead of traveling with a group of strangers, you'll create memories with your family or closest friends.
Escorted group tours typically feature rigid itineraries with countless activities scheduled back-to-back. When you craft a private small group trip, you set the pace. Want to have a designated day at leisure in each destination? No problem. Looking for a variety of activities, from cultural tours to food and wine tastings, that'll keep everyone engaged? Just describe your interests to your travel specialist, they'll take care of the rest.
One of the best parts of a custom-made vacation is flexibility. While some members of your party may choose to participate in certain activities, others can take a different tour or enjoy time at leisure. This ensures that there's always ample time to create memories together while still leaving room for independent activities.
As a private small group, you'll have the opportunity to enjoy transportation exclusive to your party. This can maximize your time and allow you to see places you might have otherwise missed. For example, Rome and Florence are typically must-visits during a first-time trip to Italy, but there are plenty of lesser-known gems in between these two top destinations. During a personalized trip, you can make the most of your private transportation and stop in the picturesque hilltop town of Orvieto, or explore the Etruscan towns of southern Tuscany as you travel from Rome to Florence, or vice versa.
You'll also enjoy private tours with local guides to truly immerse in the local history and culture. These guides have studied for years and are experts in their destinations. On top of a deep understanding of the history and culture of the places you'll visit, the guides can also share hidden gems and spots favored by the locals. Plus, if you have special excursions in mind, such as visiting the birthplace of Leonardo da Vinci or tasting high-quality specialty food products in the culinary capital of Bologna these can be easily factored into the itinerary of a bespoke trip.
During your tailor-made vacation to Italy, accommodations will be hand-selected for your small group based on your personal preferences. In cities like Rome, Florence, or Venice, you can enjoy the advantages of city center hotels located within easy walking distance of major monuments, museums, shops, authentic restaurants, and other attractions. History lovers will enjoy spending their nights in centuries-old palaces, yet there are also plenty of choices for those who prefer boutique hotels or luxury experiences. In the countryside, consider staying at an agriturismo or country estate where the friendly owners will welcome you as part of their family and show you how local products are made. Regardless of the type of accommodations your travel party prefers, there are a wide range of options available to meet your needs.
The beauty of private small group travel is that any of your specific preferences or special requests for tours, excursions, hotels, or transportation can be factored into the itinerary during the planning stage, ensuring that your dream vacation becomes a reality just as you pictured it. While returning to travel post-pandemic might require some small adjustments, safety will always be a priority when tailoring your unique travel itinerary.
Creating lifelong memories with those who matter
Take a moment to envision yourself and loved ones enjoying a special meal with spectacular views of the Amalfi Coast under a lemon-scented terrace as the blue waves of the Tyrrhenian Sea crash against the cliffs below. This is just one of the incredible experiences you can share with your loved ones during a personalized vacation to Italy.
Take Italy's millenary history, combine it with one-of-a-kind artistic treasures, natural scenery that varies from the snowy peaks of the Alps to verdant rolling hills and sunny beaches, and the most incredible food and wine you've ever tasted, and the possibilities are truly endless.
Families with children can bond during a hands-on pizza-making class, while a group of close friends might enjoy an intimate wine tasting at a family-owned winery in the Umbrian countryside. During truffle season, you can join a truffle hunter and forage through the woods for Italy's most prized tubers. Active groups may wish to hike together along the coastal trails of the legendary Cinque Terre National Park or snorkel through the crystal-clear waters off the coast of Sardinia.
Of course, this is all without mentioning the history. Italy has the largest number of UNESCO World Heritage Sites on the planet. From Prehistory to Classical Antiquity, the Middle Ages, the Renaissance, the Late Modern Period, and everything in between, Italy has it covered. Imagine exploring the preserved remains of the lost city of Pompeii, standing in awe at the sheer majesty of Michelangelo's sculpture of David, and floating down the canals that generations of Venetians have navigated for centuries — all in the same trip.
Private small group trips also allow you to slow down and truly engage with the local culture. Feel free to take the backroads and discover the places only locals know. From family-owned restaurants with incredible food to hidden churches with jaw-dropping artistic gems and panoramas that must be seen to be believed, you never know what you may stumble across.
No matter your interests, Italy offers an extensive array of unforgettable and one-of-a-kind activities that promote group and family bonding as well as a highly rewarding travel experience.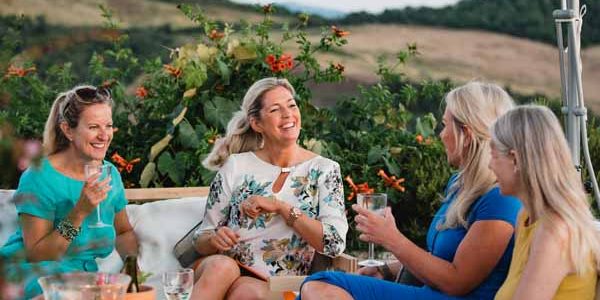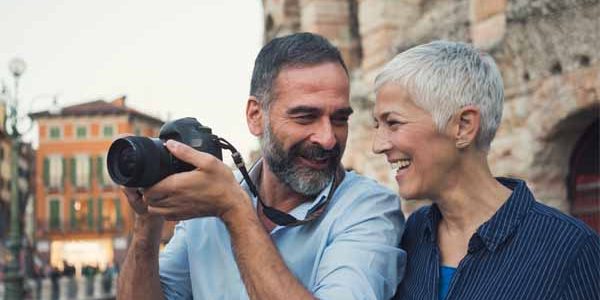 Travel adventures have the inherent ability to bring people together. Whether you're looking to travel with an exclusive party of friends, your family, or both, a meticulously-crafted vacation allows for intimate experiences and opportunities to spend quality time together that all of you will treasure for years to come. If you envision Italy as a destination for your post-pandemic travel bucket list, contact Trips 2 Italy to begin working one-on-one with your travel specialist and create your unforgettable Italian vacation of a lifetime.