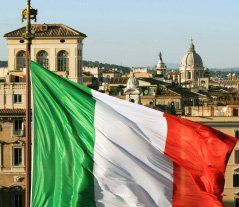 CICERO No. 7 - Anno MMX Travel Newsletter of Italy
Luglio 2010 - Vol. 1
Dear Trips2Italy's Friends,
At last … it is summer again! The sun shines on the Bel Paese and Italy shows itself in glory: The Tuscany hills are dramatic carpets of sunflowers; the Italian coastlines glitter with all the colours and nuances of the sea; and the land transforms itself into a palette of sensations.
Continue reading "CICERO No.7, Jul 2010 – Anno MMX, Vol. 1"