Why a Custom Italy Honeymoon Is the Perfect Honeymoon?
Just like no two couples are the same, no two honeymoons should be the same. At Trips 2 Italy we make it our goal to create a romantic Italy honeymoon package that is as unique as your love. While pre-packaged honeymoons may offer some romantic activities, nothing compares to the truly personalized experience that a custom Italy honeymoon vacation package offers. When planning a customized vacation with us, we ensure that every detail is tailored to meet the specific needs and wishes of you and your partner.
The Ultimate Personal Experience for Your Honeymoon
The process of planning your getaway with us is personal from beginning to end. From hand-selecting destinations, activities, and tours during the planning process to utilizing our 24/7 assistance while on your honeymoon, our custom vacations offer couples the chance to be personally catered to. Packages can include a single destination or multiple cities and regions, exciting touring experiences or open time in the itinerary to relax, food and wine tours or fine dining – the choice is yours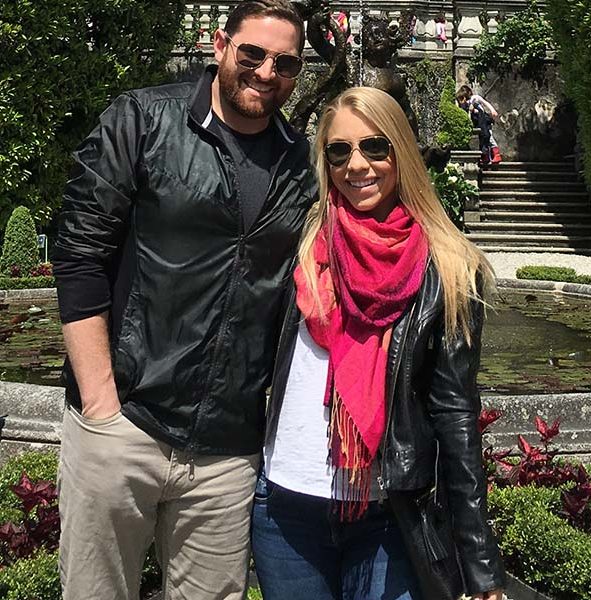 Why an Italy Honeymoon is Ideal?
When looking to plan a honeymoon, many traveler's wish lists includes Italy as a top destination. But why is Italy such a popular choice for so many newly married couples? In a few words – atmosphere, culture, and romantic experiences.
A location that features incredible culinary delights, top of the line wines, a vast history, and unique cultural traditions, Italy has it all. The landscape views and once in a lifetime sightseeing opportunities serve as the perfect backdrop for a romantic getaway. The lively, one of a kind culture of the country helps couples experience new and exciting things together. While the delectable food and wine allows travelers to get in touch with their senses – an essential part of romance.
Moreover, the country has a long history of being a location that brings out the romantic in everyone. From inspiring beautiful, romantic art to serving as the setting of some of the world's greatest love stories in theater, literature, and film, those who come to Italy are inevitably taken over by intoxicating feelings of romance. Whether it's the excitement of the bustling cities, the comfort of the charming towns, or the decadence of the seaside retreats, Italy's many sensational destinations promise to create lasting memories for you and your partner.
Romantic Italy Honeymoon Destinations
Nearly every area throughout Italy's 20 regions is known for unique, romantic features. Couples in Italy can enjoy the decadence of the food in Piedmont, the postcard-worthy views of the Amalfi Coast, or the chilly weather of the beautiful Italian Alps' alpine villages. No matter where the newlyweds choose to travel – something incredible awaits.
One of the most unique features of Italy when it comes to selecting a vacation destination is the country's varying geography. Italy is home to thousands of miles of coastline for ocean and beach vacations, multiple mountain ranges ideal for snow sports, rolling countryside for romantic retreats, and more. Travelers can choose from modern cities, locations bursting with ancient archeological sites, Medieval villages, and everything in between. Some of the most romantic destinations in Italy include:
Venice
This perpetual favorite for honeymoons features many romantic spots. Of course no honeymoon would be complete without taking a trip down the grand canal by gondola. Because there are so many things to do having a custom trip to Venice assures you get to experience Venice tailored to you.
Rome
Known as the "Eternal City", Rome is a location that has beckoned to lovers looking to celebrate eternal love. Its modern-day sensibilities fuse effortlessly with its incredible ancient architecture and vast history, creating a timeless backdrop for a trip with your beloved.
Couples can enjoy visiting the city's sites – the Colosseum, the Pantheon, the Trevi Fountain, Vatican City, and the Spanish Steps just to name a few – as well as indulging in local simplicities such as sharing gelato or walking through the characteristic city streets.
Tuscany
When thinking of a romantic getaway to Italy, the landscape and atmosphere of Tuscany inevitably comes to mind. With rolling hills, quaint farmhouses, and an array of first-class wineries serving delicious wine and food pairings, Tuscany is a destination that truly delights the senses.
Couples visiting Tuscany can tour local wineries, explore iconic cities such as Florence, and settle in to relaxing moments together in the countryside.
Types of Italy Honeymoon Packages
No matter what type of things you and your partner enjoy – sightseeing, cooking classes, tours, exploring museums, sports, etc. – our expert staff can help create a spectacular Italian honeymoon that features all the things that mean the most to you. From trips that center around food and wine to active vacations for the adventurous couple, to elegant, restful getaways at luxury resorts, Italy features something for everyone.
Romantic Vacations
Our custom vacations are not just limited to honeymoons. We can create a personalized, romantic vacation to Italy for any special occasion or spur of the moment celebration of love. Whether newly married or together for decades, nothing says amorelike time together in Italy.
Anniversaries
No matter how long a couple has been together, taking time away from everyday life to travel for an anniversary offers the chance to reconnect, reflect, and strengthen bonds. Vacationing for anniversaries can be as beneficial to the relationship as they are romantic and relaxing. We can help create a romantic anniversary celebration that is truly personal.
Second Honeymoons
Whether Italy was your original honeymoon destination, many couples pick Italy for their second honeymoon. Strolling the romantic vineyards of Tuscany or taking a ride down the Grand Canal of Venice, make for perfect backdrop for that second trip of a lifetime. Also, sometimes that first honeymoon was not that grand romantic adventure you dreamed of. Going to Italy for a second honeymoon can make a vacation experience of a lifetime.