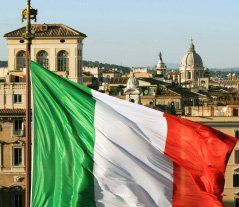 CICERO No. 2 - Anno MMXII Travel Newsletter of Italy
April 2012 - Vol. 3
Dear Trips2Italy's Friends,
Spring has arrived and with it the wish to discover and enjoy new places. The short winter days are now behind us and it's the perfect time to think about travels and celebrate the season of blooming flowers and festivals. Continue reading "CICERO No.2, Apr 2012 – Anno MMXII, Vol. 3"