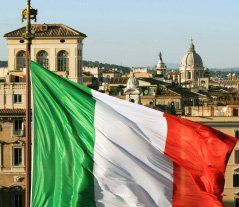 CICERO No. 4 - Anno MMX Introduction of Italy
Aprile 2010 - Vol. 1
Dear Trips2italy's Friends,
Welcome back to our newsletter!
I would like to introduce you to a little, but delightful, region: Umbria, a peaceful land. Seldom included in the classical Italian tours, its beauty is sometimes underestimated due to its proximity to the most famous Tuscany, although Umbria shines with a beauty all its own. Continue reading "CICERO No.4, Apr 2010 – Anno MMX, Vol. 1"