Slide 1
Winter Skiing and Beyond in the Italian Alps
Live Italy! Don't Just See It
Winter Skiing and Beyond in the Italian Alps
Italy's peak travel season may be during the summer months, but thanks to a rich variety of natural landscapes that come alive at different points of the year, there's still plenty of fun to be had even as the temperatures get colder. Whether it's skiing at one of Italy's first-rate Alpine resorts, touring the art cities with fewer crowds, or celebrating the New Year in a historic city square, a winter vacation to Italy offers plenty of unique experiences. The Alps, and the Dolomites in particular, are the perfect destination to admire winter landscapes and enjoy time in the snow.
Exploring snowcapped mountain ranges
It's impossible to speak about snow and winter landscapes in Italy without mentioning skiing. In fact, Italy offers a plethora of ski resorts along the Alpine range, with special mention of the Dolomites, as well as areas in the south of the country. From Piedmont in the west to Friuli Venezia Giulia in the east, without forgetting Gran Sasso in Abruzzo and even the slopes of Sicily's Mount Etna, there are places for every skier, regardless of skillset or preferred activity, to enjoy. When the skiing is done for the day, explore Italy's characteristic resort towns filled with history or engage in après ski entertainment—the choice is yours!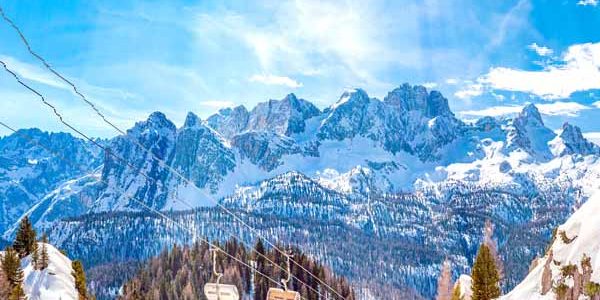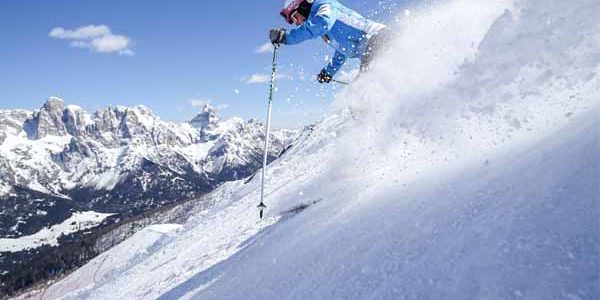 Spending time in top Ski Resorts
With approximately 3,600 miles of slopes throughout the country plus stunning scenery as far as the eye can see, Italy is a skier's paradise. Travelers looking to enjoy skiing while in Italy, should keep several key areas in mind. We have outlined a few suggestions here below, yet truly each of Italy's mountain havens offers something special.
Aosta Valley - Monte Bianco and More
Though it may be Italy's smallest region, the Aosta Valley is not lacking in charm. This mountain hideaway is highly regarded for its jagged peaks, historic castles, and quaint villages. When it comes to skiing, the Aosta Valley is a great option for all skill levels thanks to a wide range of slopes.
In particular, we can mention Courmayeur, which is one of the region's most beloved resorts. Located at the foot of Monte Bianco (Mount Blanc), the highest point in the Alps, Courmayeur is a top choice among Italian and international skiers alike. In addition to its slopes filled with remarkable panoramas, the historic center of Courmayeur is well-cared for and characteristic of an Alpine town. Off the slopes, travelers can spend time at the many artisan workshops as well as après ski destinations including restaurants and night clubs.
Another noteworthy resort in the Aosta Valley is Cervinia, which is located at the foot of Mount Cervino, also called the Matterhorn. Well-known for its high altitudes and lengthy slopes, Cervinia is a paradise for intermediate and expert skiers. The area's cold temperatures and consistent snowfall result in a reliable resort year-round, parts of which are even accessible to skiers in the summer. Outside of skiing, other activities in Cervinia include ice climbing, exploring caves filled with remarkable ice sculptures, and visiting the historic castles located in the surroundings.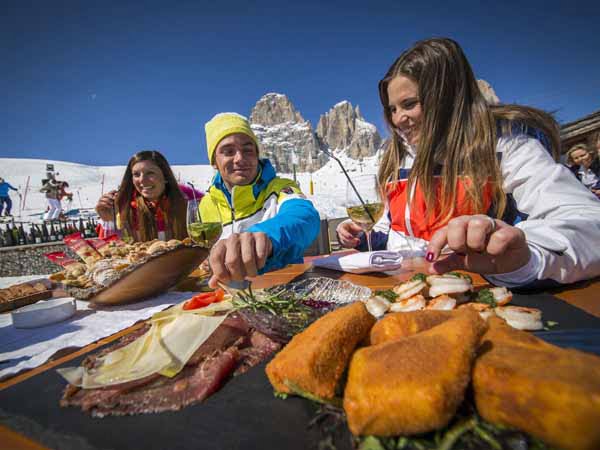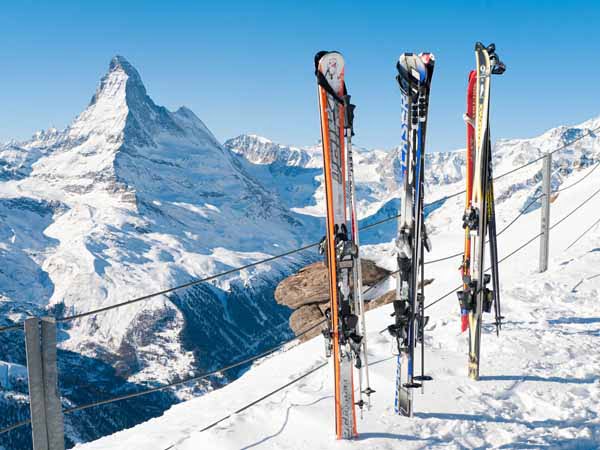 Lombardy - First Class Slopes
Internationally renowned for its historic cities filled with art, Lombardy is also home to a varied natural landscape composed of lakes, plains, hills, and mountains. The region's alpine towns, with their distinct culture and culinary traditions, offer a change of pace compared to the elegant streets of Milan or the historic architecture of Bergamo.
In terms of skiing, Livigno is among the top resorts in the area. A small town with a rustic atmosphere, Livigno is characterized by its charming center and historic structures, namely the baite, which are stone and wood huts located in the area's scenic valleys. Due to Livigno's position on an expansive plateau situated nearly 6,000 feet above sea level and surrounded by spectacular mountain peaks that often surpass 10,000 feet, the area's scenery is reminiscent of far away destinations, earning it the nickname "Little Tibet" and making it the perfect destination for ski afficionados.
In addition to skiing and cross-country skiing, athletes of all types will enjoy Livigno's varied offerings including snowboarding in one of the largest snow parks in Italy, paragliding, dogsledding, and fat-tire biking. The town's status as a duty-free zone has attracted countless boutiques with plenty of opportunities for shopping after you've hit the slopes. Boasting a remarkable variety of restaurants as well as options for live music in the evenings, Livigno's après ski scene is among Italy's best.
Located in the Valtellina Valley, the charming town of Bormio is consistently ranked as one of Italy's premier ski resorts. As an annual host of the Alpine Ski World Cup, Bormio is at the forefront of the international skiing scene and the "Pista Stelvio" is considered to be among the most technically challenging slopes in the world. Bormio is also the gateway to the Stelvio Pass, renowned for its winding road filled with hairpin turns and summer ski offerings.
Besides skiing, Bormio is perhaps just as famous for its thermal baths, which were favored by Ancient Rome's aristocracy. As a small historic town with numerous buildings dating back to the Middle Ages, Bormio's nightlife is not as developed as some of Italy's other resorts, yet its intimate and casual restaurants and shops are perfect for those seeking a more relaxed experience.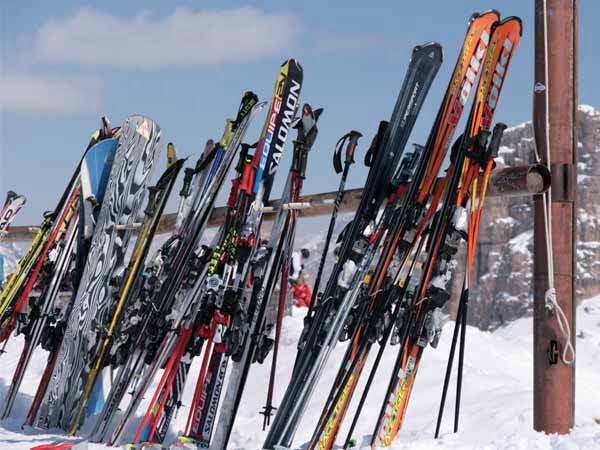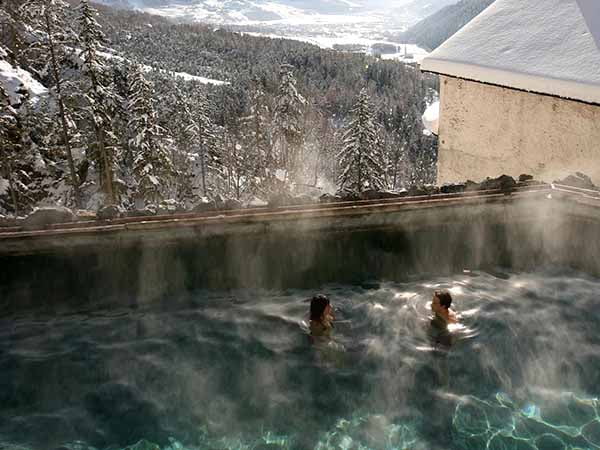 The Dolomites - Crown Jewel of the Alps
Shifting over to the eastern part of the country, Italy's world-famous Dolomite Mountains are in a league of their own. Known as Dolomiti Super Ski, this ski area is composed of 12 distinct ski resorts that together amount to nearly 750 miles of slopes. Showcasing the best of the area's scenery, these resorts offer plenty to explore.
First and foremost is Cortina d'Ampezzo, located in the northern portion of the Veneto region. A charming town with a rich history, Cortina d'Ampezzo has long been a destination for the jet set thanks to its superb ski slopes, variety of shops, and extensive après ski scene. In fact, some consider Cortina d'Ampezzo to be a winter version of Portofino. Both on the slopes and off, Cortina d'Ampezzo offers a wide array of activities and entertainment that simply can't be beat.
Certainly worth a mention as well is Val Gardena, which is nestled in the South Tyrol portion of Trentino-Alto Adige. This area's location has imparted Germanic influences and made it a melting pot of cultures. Featuring a remarkable history and gorgeous vistas, the skiing in Val Gardena is second to none as is the unique South Tyrol hospitality. Val Gardena is also known for excellent rock-climbing opportunities and woodcarving, a tradition that dates back to the 17th century.
The Dolomites are home to two unique ski circuits that give travelers a better understanding of the area's geography and history. The first is the Giro della Sellaronda, which takes adventurous skiers around the Sella Massif. Highlights include characteristic valleys such as the Val Gardena, Alta Badia, Val di Fassa, and Arabba. Spanning a distance of almost 25 miles, this circuit is an excellent way to spend a day skiing in the Dolomites.
The second circuit is known as Giro della Grande Guerra. This unique tour through gorgeous mountain landscapes focuses on areas that served as settings for battles of World War I, when troops struggled to survive in the harsh conditions. In order to best appreciate both the beauty and history of this area, it is possible to arrange for a knowledgeable Alpine guide or ski instructor to lead you through the circuit.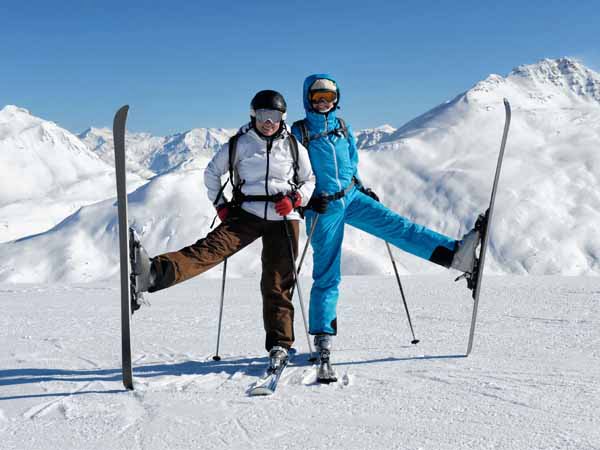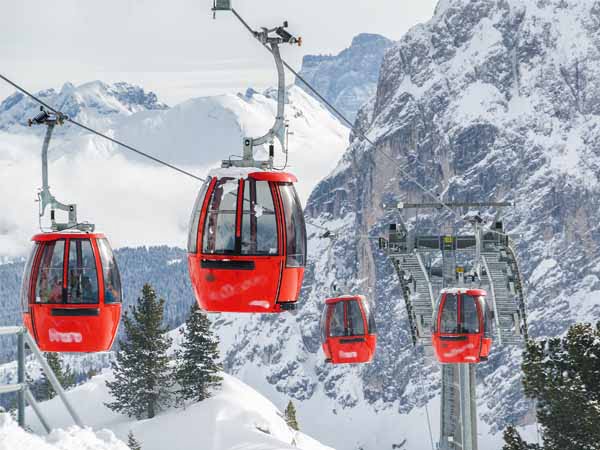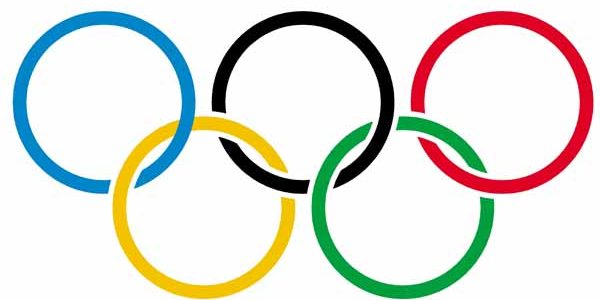 Coming Soon: 2026 Winter Olympics
When speaking about skiing in Italy, it is necessary to mention that the 2026 Winter Olympics will be hosted by the cities of Milan and Cortina d'Ampezzo. Numerous ski areas will be involved in organizing the various competitions including Bormio, Livigno, and, of course, Cortina d'Ampezzo. With an opening ceremony in Milan and the closing ceremony held in the historic Verona Arena, the 2026 Winter Olympics are certain to showcase the best of the Italian Alps.
For those not interested in winter sports, there are plenty of other options to keep you busy in the Alps. For one, the culinary scene that has developed around the Alpine resorts is top notch. Visit tranquil mountain lodges or historic city center restaurants to truly get to know the specialties in these areas. There are also countless options for shopping from typical artisan workshops to classic Italian fashion boutiques. Lastly, many of the hotels located in the ski towns are well-known for their spas, where you can enjoy a bit of pampering in complete tranquility. Truly, it doesn't get much better than relaxing in the thermal waters of an outdoor pool surrounded by the snowy peaks of the Alps.n your way!
Whether you have been to Italy before or you are planning a first-time trip, a winter vacation to Italy offers many opportunities for skiers, outdoor enthusiasts, lovers of food and wine, and those looking to simply relax amid the beauty of nature. With the Alps serving as a veritable winter wonderland, you certainly won't be bored. If you would like to know more about Italy's ski offerings, please click here.