A Country of Regions
Unlike most countries, Italy is defined more by the unique characteristics of each of its individual regions than by its nationwide qualities. Each boasts its own culture, landscape, attractions, and identity. With 20 distinct districts – each offering a different experience – travelers can enjoy something special in every region of Italy.
Explore Multiple Regions
Planning a trip to Italy can be daunting, as the country is a treasure trove of tourist destinations, amazing scenery, and must-see sites. Offering a little bit of everything from secluded, romantic getaways to bustling, modern cities, each region caters to travelers in a different way. Luckily, travelers can experience a bit of it all thanks to Italy's unique geography. The Italian Peninsula is only 600 miles long and at its largest width, only 150 miles across. This makes it easy to move across the country's various regions with ease during a single visit – allowing travelers to experience the regions' various scenery, cultures, and sites all in one trip.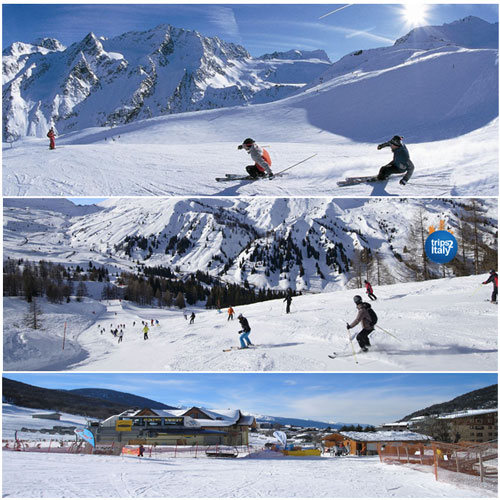 Ski Areas
Tucked in the Northwest corner of Italy, bordering France, Switzerland, and the Piedmont region is the Aosta Valley. This region – renowned for its natural landscape – is perfect for outdoorsy travelers. Whether skiing and snowboarding in the Winter or hiking and biking throughout the rest of the year, travelers flock to the Aosta Valley to enjoy the stunning Italian Alps, which includes Mont Blanc and the Matterhorn. Ski resorts that run along the edge of Italy and neighboring countries bring a unique mixture of Italian, French, and Swiss cultures to the area, while medieval castles throughout the valley's towns evoke the long history of the region. With Gran Paradiso Natural Park and the area's lush natural surroundings, the Aosta Valley is ideal for active travelers.
A lesser known destination – and Italy's newest region – Molise is located in Southern Italy, bordering Abruzzo, Lazio, Campania, and Apulia. With charming towns, old castles, and beautiful countryside views, Molise is most well-known for its ski resort, Campitello Matese. The snowiest ski locale in South Central Italy, it is Molise's biggest draw in terms of tourism. Though despite the resort, Molise is considered to be an off-the-beaten-path travel destination, perfect for travelers who want to experience something new and different in Italy. The region's capital Campobasso, home to the amazing Castle of Monforte, and the quaint seaside town of Termoli are locations worth visiting if one finds themselves in Molise.
Having once been a part of Austria-Hungary, Trentino Alto Adige retains a strong German influence in terms of its culture. This area is ideal for active travelers looking to ski or hike. Notable ski areas include Alta Badia, Val Gardena, and Val di Fassa. The Dolomite Mountains serve as the ideal place for enjoying time on the slopes or hiking the picturesque nature paths. Bordering Switzerland, Austria, Lombardy, and Veneto, Trentino Alto Adige is peppered with Alpine villages that appear to have popped right off the page of a storybook. In addition to being an outdoor enthusiast's dream, it is also a great place to brush up on the German language – the native tongue of much of the region.
Destinations for Foodies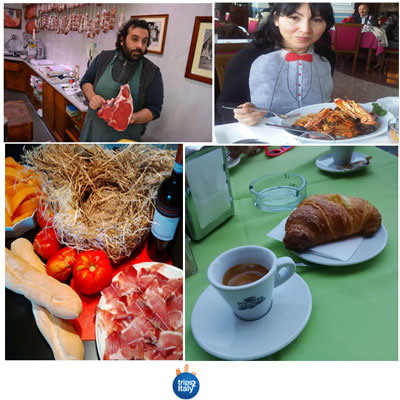 In terms of regional cuisine, Emilia Romagna is arguably the best in all of Italy. This region – located in North Central Italy, bordering Liguria, Piedmont, Lombardy, Veneto, Tuscany, Marche, and the Adriatic Sea – is home to some of the world's premiere culinary destinations. Cities like Bologna, Parma, and Modena are all located in the region, producing such Italian culinary standouts as Parmigiano-Reggiano cheese, authentic balsamic vinegar, and mouth-watering prosciutto di Parma. After enjoying some delicious food, travelers can enjoy the outstanding nightlife of cities like Rimini and Riccione. Emilia Romagna is also known worldwide for being home to luxury sports vehicles Ferrari, Lamborghini, Maserati, and Ducati motorcycles, making it a destination ideal for car enthusiasts. For less crowded sightseeing and one-of-a-kind cuisine, there's nothing like Emilia Romagna.
Though bordered on three sides by the Italian Alps, Piedmont's geography contains a vast amount of flat plains on which countryside farms produce some of the area's best food and wine. Renowned for its Barolo, Barbera, and Barbaresco grape varieties, Piedmont is ideal for wine lovers. For foodies, it is a fabulous escape, as it was the birthplace of the Slow Food movement and its city of Bra is the location of the movement's International Headquarters. Delicacies like white truffles from Alba are a must-try while enjoying the world-famous cuisine in Piedmont – particularly during the Alba truffle festival, a popular attraction from world-class chefs and food lovers from across the globe.
In addition to its wine and cuisine, Piedmont is known for being Italy's most elegant and "royal" of regions, often being called the "land of Kings." The region's capital of Turin was once the capital of the Kingdom of Savoy and is the location of landmarks such as the Mole Antonelliana and Royal Palace of Venaria.
Modern Italy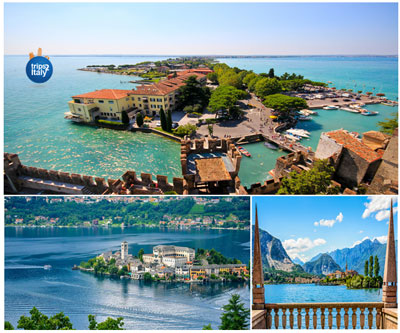 Located in Northern Italy is Lombardy, a region known for its metropolitan vibe and incomparable Lake District. Bordering Switzerland and the Italian regions of Piedmont, Liguria, Emilia Romagna, Veneto, and Trentino Alto Adige, Lombardy is an epicenter for nightlife, fashion, business, and international affairs.
Milan – the undisputed fashion hub of the world and Italy's second largest city – serves as the region's capital and offers travelers a glimpse into the cosmopolitan world that is modern-day Italy. With architectural masterpieces like its famous Gothic Duomo and a variety of spectacular art – including Da Vinci's Last Supper – Milan also captures the essence of ancient Italy. This fusion of past and present makes Milan and Lombardy a premiere destination for travelers from all over the world.
Lombardy is also known for the romantic Lake District, including Lake Como – a scenic, waterfront locale unlike any other. Other sought-after sites in Lombardy are the stunning Palazzo Te in the suburbs of Mantua and the historic Città Alta (upper district) of Bergamo.
Whether skiing in the Italian Alps, bathing in the thermal baths in Bormio, or enjoying food, fashion, and landscape views, Lombardy is a region with something for everyone.
Bordering Austria and four of Italy's regions – Trentino Alto Adige, Lombardy, Emilia Romagna and Friuli Venezia Giulia – Veneto offers seaside and mountainous views along with art, architecture, and fine wine. As one of the most developed regions in Italy, Veneto attracts over 50 million tourists each year.
This influx of travel is largely due to its capital – Venice. The "floating city" known for its canals, carnival masks, and rebellious spirit is one of Italy's top destinations. Travelers are also drawn to the city of Verona – made famous by Shakespeare's Romeo and Juliet.
Everything about the region of Veneto suggests romance. From the delicious wines of the Valpolicella area – including crisp whites and sparkling prosecco of Valdobbiadene – to the Island of Murano where handcrafted glass is a local specialty to couples floating in a gondola underneath Venice's famous bridges, Veneto is a romantic escape.
Stunning Landscapes
In the Central part of Italy sits the often-overlooked natural paradise of Abruzzo. A rural region, it boasts everything from mountains to beaches to sprawling countryside. Bordering Marche, Lazio, Molise, and the Adriatic Sea, this region is known for being a peaceful escape for travelers looking to go somewhere lesser-traveled but no less spectacular than Italy's major hot-spots. Abruzzo is known for its wide variety of natural riches, including:
Gran Sasso – a mountain massif featuring a National Park
Campo Imperatore – a stunning mountain meadow located on a high plateau
A variety of wildlife including the Marsicano Bear (Apennine brown bear), the Abruzzo chamois, and the Apennine wolf
A stunning coastline
The variety of geography allows travelers the chance to enjoy Abruzzo all year round. From hiking to biking to exploring the region's wine country, those who visit Abruzzo will find no shortage of activities.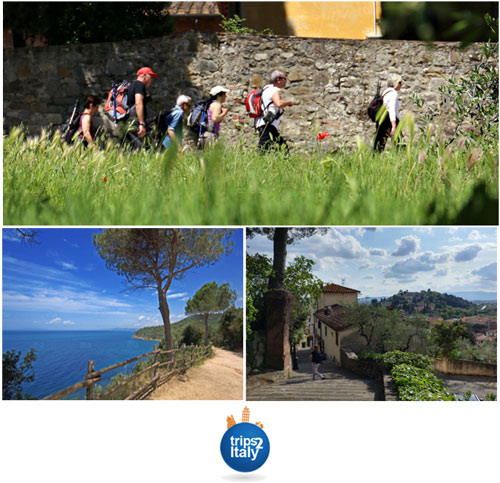 Located in the Northeast corner of Italy, bordering Austria and Slovenia as well as Italy's regions of Trentino Alto Adige and Veneto, Friuli Venezia Giulia is one of Italy's most unique regions. Boasting both striking mountains and a seaside coastline, this region is great for outdoorsy travelers. An autonomous region, Friuli Venezia Giulia has a unique, multicultural vibe and is known for being a hub of intellectualism. The capital city of Trieste is known for its historic literary cafes and pastry shops which are frequented by writers, artists, and intellectuals. In addition, the region offers delectable wines, including Pinot Grigio, Picolit, and Ramandolo.
Another relatively unknown destination in Italy, Marche is a region perfect for beach goers, hikers, and active travelers who love the outdoors. Featuring a geography that is hilly and mountainous, the region borders Emilia Romagna, Toscana, Umbria, and Abruzzo. Natural features that attract tourists to the region are Monti Sibillini and the Conero Regional Park. In addition, seaside locales along the Riviera Del Conero boast white sand beaches. Travelers can visit lovely towns like Urbino, Gradara, and Fermo or the San Marino state – one of the world's smallest countries. While there are wonderful sites to see, there are fewer tourists throughout the region than other, more prominent locations throughout Italy, making Marche a great place for travelers on a budget or those looking to escape to nature.
Iconic Italy
Set in the heart of Central Italy, the region borders Tuscany, Umbria, Marche, Abruzzo, Molise, and Campania with its coastline on the Tyrrhenian Sea. The third most populous region of Italy, Lazio features beaches, small mountains, and the famous Vico, Bolsena, Bracciano and Albano lakes. The Alban Hills, also known as the Castelli Romani hills, are located not far from Rome and offer lovely, lush countryside, while medieval towns and archeological sites reflect the history of the region. A truly unexpected locale in Lazio are the Pontine Isles, a secret Roman escape with shimmering waters.
In addition, the cuisine of Lazio is unparalleled. Genuine Italian dishes like pasta alla carbonara, pasta alla Matriciana, and Saltimbocca alla Romana pair perfectly with decadent wines and countryside views.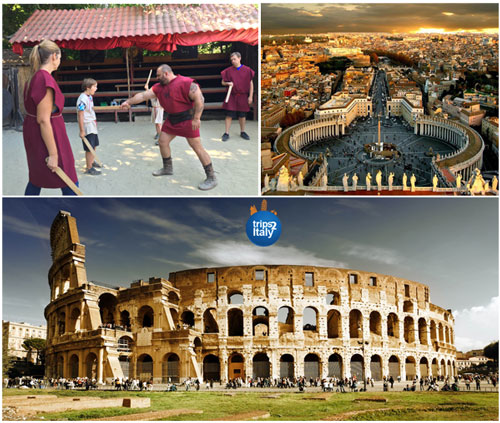 By far the most traveled city in all of Italy, Rome is the capital of Lazio and the city for which the region is best known for. Located within Rome is Vatican City – the home of the Roman Catholic Church and the Pope – as well as countless incredible sites to see. From the Colosseum to the Pantheon to the Spanish Steps, Rome is renowned for being a historical treasure trove.
Located at the Southern tip of Italy, Sicily is an island with a culture that is truly unique from the rest of Italy. A fusion of various cultural influences – including Greek, Roman, Arab, Norman French, and Spanish – creates the Sicilian way of life. With so many years of history, the island is home to historical destinations such as:
Valley of the Temples - archaeological site in Agrigento with an impressive array of Greek temples
Taormina – hilltop town, home to Teatro Antico di Taormina, an ancient Greco-Roman amphitheater
Piazza Armerina – featuring stunning Roman mosaics
Temples of Selinunte – ancient Greek ruins
In addition to historic sites, Sicily is known for its geography, which includes such natural wonders as Mt. Etna, the Stromboli volcano, and the Aeolian Islands. After enjoying the outdoors, travelers can enjoy the local dishes including traditional cannolis, arancini, and pasta alla norma.
Palermo
Sicily is most well-known for its capital city, Palermo. Famous for its vast history, lively culture, and amazing architecture, Palermo is a unique city unlike any other. Travelers can enjoy the city's lively markets, hip bars and restaurants, and historic churches and palaces. Centuries of history help make Sicily's largest city a one-of-a-kind locale.
Quite possibly Italy's most famous region, Tuscany offers a little bit of everything – from small farm towns to big cities, from seaside coasts to rolling hills. Located in Central Italy, bordering Liguria, Emilia Romagna, Marche, Umbria, and Lazio, and the Tyrrhenian Sea, Tuscany's legacy is rooted in its scenic countryside, rich wine culture, artistic cities, and rustic cuisine.
Country areas such as Chianti and Val D'Orcia boast gorgeous scenery filled with cypress trees and endless vineyards. As one of the world's most renowned wine production regions, Tuscany produces bold and legendary red wines like Chianti, Brunello, and Morellino. From wine tastings and vineyard tours, Tuscany is a wine connoisseur's paradise. After enjoying a delicious glass of vino, travelers can enjoy iconic Tuscan foods like Florentine Steak.
In addition to the quintessentially Tuscan views of hillsides, vineyards, and farm homes, Tuscany's coastal area of Maremma offers stunning seaside views and incredible beaches. Cities like Siena, Pisa, Lucca, and San Gimignano have rich, artistic and historic cultures where travelers can enjoy sightseeing, art, and more.
Known for being the Cradle of the Renaissance, Florence is Tuscany's biggest draw for tourists. Along with being the capital of the region, Florence is also the most populous city in Tuscany. With its historic city center, vast array of Italian Renaissance art and architecture, and countless museums and art galleries, Florence is a must-see for those interested in art and history.
Off the Beaten Path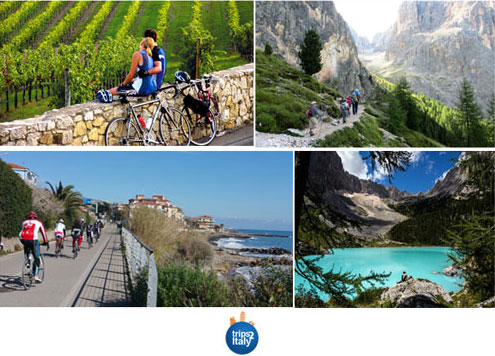 For a true glimpse into uncharted Italy, Basilicata is the place to go. Located in Southern Italy, bordering Campania, Apulia, Calabria, and both the Ionian and Tyrrhenian Seas, this region is vast and rural. Ideal for active travelers, it features a variety of natural scenery in its gorgeous forests, lakes, and countryside. One of the best places to sightsee in Basilicata is Matera, a city known for its Neolithic cave dwellings and ancient district of Sassi – where homes, churches, and other dwellings are completely carved out of rock.
Located in the center of Italy, Umbria is known as the country's "green heart" because of its lush scenery. It offers travelers the same level of wondrous scenic views as Tuscany without the crowds of tourists. Home to the famous town of Assisi, birthplace of St. Francis, Umbria has fantastic sites to see despite being a lesser-traveled area of Italy. In addition, Umbria is known for its decadent fine chocolates. The Eurochocolate festival of Perugia is held there annually and is the greatest chocolate event in the world. Ideal for travelers looking to experience excellent food, art, and outdoor activities, Umbria is a less well-known region with a lot to offer.
Coastal Italy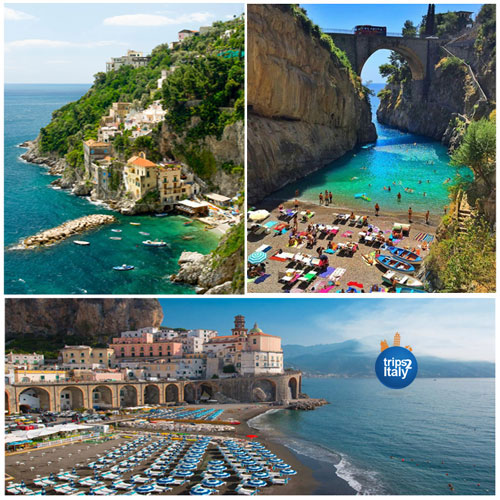 Also known as Puglia, Apulia is a region on the heel of Italy's boot-shaped border that is known for being a less extravagant, but no less beautiful version of the country's most famed coastal destinations. Bordering Molise, Basilicata, Campania, and the Ionian and Adriatic seas, Apulia features picturesque natural views with its scenic coastline and vast countryside as well as wondrous towns like Ostuni, Lecce, and Polignano a Mare. The region's most well-known characteristic is its interesting architecture. In the city of Alberobello are unique, cone-shaped houses called Trulli. Apulia is also home to Castel del Monte, a 13th-century octagon-shaped castle. The area's countryside is dotted with Masserie – quaint farmhouses. In addition to views and architecture, Apulia offers travelers regional cuisine and wine, beautiful beaches, and art.
Located in Southern Italy, bordering Basilicata, Calabria is the ideal coastal destination for travelers on a budget looking to experience true Southern Italy away from the crowds. With stretches of beautiful beaches, National Parks, and lovely sea towns, it is great for nature lovers looking to hike or enjoy the sea. For art lovers and history buffs, Calabria boasts the Riace bronzes – two full-sized Greek sculptures of Early Classical style.
In South Italy, bordering with Lazio, Molise, Apulia, Basilicata, and the Tyrrhenian Sea is Campania – one of Italy's most famous and highly-traveled coastal destinations. Being home to Naples, the islands of Capri, the ruins of Pompeii, and the unparalleled Amalfi Coast, the region has been a hot-spot for everyone from history buffs and tourists to royals and celebrities of countries from around the world. The second most populous region of Italy, Campania offers delicious cuisine – Naples is the birthplace of pizza – as well as incredible sightseeing, hiking on Mt. Vesuvius, and hidden gem locales away from the touristy mainland.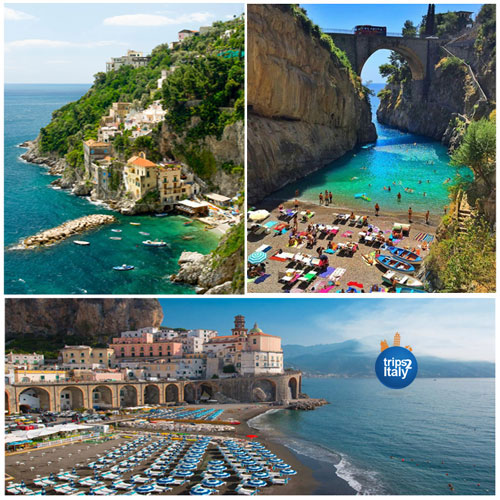 This 50-kilometer stretch of coastline in Campania is one of the region's – and Italy's – best known destinations. With staggering cliffside views, pristine shores, and amazing sea towns like Sorrento, Positano, and Amalfi, the Amalfi Coast is an outstanding beachside destination.
As one of the world's greatest archaeological sites, the ruins of Pompeii serve as Campania's most prized historical destination. Almost two thousand years ago, the eruption of Mt. Vesuvius left a perfectly preserved Roman civilization frozen in time for modern day travelers to explore and experience.
Located in Northwest Italy, bordering Piedmont, Emilia Romagna, Tuscany, and the Ligurian Sea is Liguria, a region celebrated for its gorgeous coastline, delectable cuisine, and endless outdoor activities. Home to the Italian Riviera, a historic vacation destination for everyone from locals to the rich and famous, Liguria boasts amazing coastal areas, including:
Cinque Terre
Riviera dei Fiori
Santa Margherita Ligure
Portofino
In addition, Liguria is known for its city of Sanremo – a city renowned for being home to one of Italy's greatest music festivals – as well as its cuisine – the area produces some of the world's best pesto sauce.
One of the region's main draws, Cinque Terre is an area comprised of five fishing villages that is known for its incredible cliffside towns, panoramic sea views, and National Park. The many natural walking paths that connect the five villages allow for ample hiking opportunities, while the charming local culture and cuisine gives travelers a unique seaside experience.
Sardinia, located in the Mediterranean Sea, has been a popular Summer destination for Italians, and it is easy to see why. The region features stunning crystal beaches, a National Park, and amazing vacation resorts with bustling nightlife. It also has charming sea towns and agricultural areas, making it the ideal region for nearly every type of beach vacation. The Sardinian culture is vibrant, with nearly every time of year featuring a fun, colorful festival or event. The region is ideal for anyone looking to vacation where the locals do.