We understand that no two vacations are alike. We listen and tailor each vacation into a unique Italian travel experience for you.

Your customized Italian vacation is planned down to the smallest detail in a way that only a true Italian can. This includes hidden dining suggestions or sites to see that only an Italian would know and are included in each itinerary.

With nearly 15 years of experience, Trips 2 Italy has perfected creating memories of the most special events and moments in life.
We Can Help You Customize
When most people think of Italy and it's people, they think of people who are passionate for the things they love. Trips 2 Italy founder, Tommaso De Poi along with his sister Giulia, have that passion for Italy. Since 2003, they have been helping customize vacations for their guests that truly embrace the Italian experience.
Their mission is simple yet ambitious. They want to create that dream vacation. They understand that each trip, your trip, is a once in a lifetime event.
Combining their first-hand knowledge of Italy with their years of vacation planning helps make each trip special. They are uniquely in tune with each client and their unique needs. They take the time to listen to find those small but important details that help transform the trip from a vacation that can be planned anywhere, to a truly personal experience.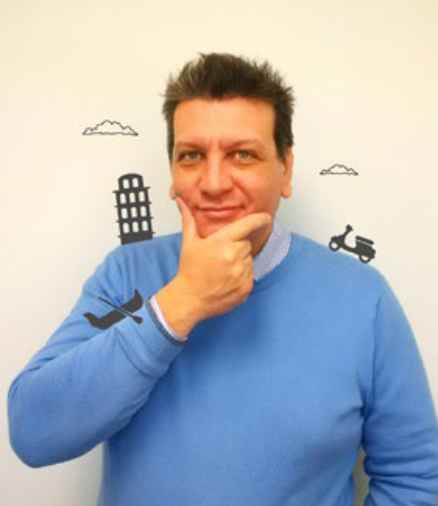 Tommaso De Poi, founder of Trips 2 Italy, was born at the foot of the Alps in Lake Como, Italy. He developed a love of skiing, but as he grew, the waters of Lake Como became his passion. Growing up in Italy made him uniquely qualified to be able to share the love of his country with anyone who asks.
In 1999, Tommaso's job brought him to Houston. In 2003, he decided that he wanted to share his love of Italy and help people see the beauty of his beloved homeland. Tommaso serves on the board of the Italian Cultural and Community Center in his adopted hometown of Houston. He has taken a large interest in the center because he wanted to make sure his children, although born in America, kept their heritage.

We believe providing a quality vacation experience is the most important part of a Trips 2 Italy vacation. We hand-select each hotel or service to ensure that we provide the best quality to our guests. Our quality does not stop during business hours, either. We understand that unique circumstances can arise, therefore we offer 24/7 assistance to ensure that we are available to help. Quality planning is going beyond simply planning a vacation.

Italians are passionate by nature, and we are deeply passionate about our country. But we are also passionate about our clients. We understand that we are being entrusted with once in a lifetime opportunities. Whether it be a honeymoon or a graduation trip for that special grandchild, we take our passion and make your trip the best it can be.

Having the vision to create the perfect vacation starts with listening to our guests and what their dreams are. Vision also requires knowledge of how to make those dreams a reality, by using our experience and vision to create the perfect Italian vacation.