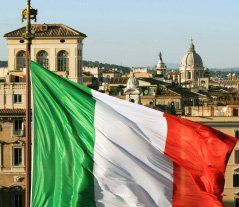 CICERO No. 5 / 6 - Anno MMX Travel newsletter of Italy
Maggio/Giugno 2010 - Vol 1
Dear Trips2Italy's Friends,
Here we are with our monthly appointment, thanks to which I have the opportunity to talk you about my beloved Country.
Continue reading "CICERO No.5/6, Jun 2010 – Anno MMX, Vol. 1"