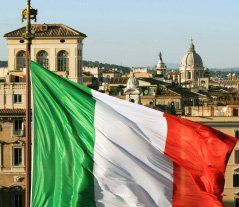 CICERO No. 2 - Anno MMX Introduction of Italy
Febbraio 2010 - Vol. 1
Dear  Trips2Italy's Friends,
speaking about the month of February our thoughts immediately go to the most  amusing  event of the year: the Carnival. If Rio's Carnival is  surely the most crazy among the Carnival all over the world, it is surely Venice's Carnival the most  charming. Continue reading "CICERO No.2, Feb 2010 – Anno MMX, Vol. 1"