Pesto alla Genovese Sauce
Pasta con pesto alla genovese

This iconic sauce will immediately transport you to the sunny region of Liguria. Many families have their own personal ratios for pesto, but the key ingredients remain the same. The following recipe is a simple and quick version that comes together with a food processor, however if you have the time, using a mortar and pestle is the traditional way to achieve the perfect consistency, and this method is also outlined below.
Prep Time

10 min

Cook Time

10 min

Total Time

20 min

Yield

4 Servings
Ingredients
For Pasta:
1 lb. of your favorite pasta
Coarse sea salt or kosher salt
For the Pesto Sauce:
50 grams fresh basil (washed in cold water and fully dry)
15 grams pine nuts
70 grams Parmigiano-Reggiano (or Grana Padano)
30 grams Pecorino
Coarse salt, one pinch
2 garlic cloves
½ cup extra virgin olive oil
Instructions
1
Cook the pasta in a large pot of salted boiling water until al dente. Reserve about 1 cup of pasta water.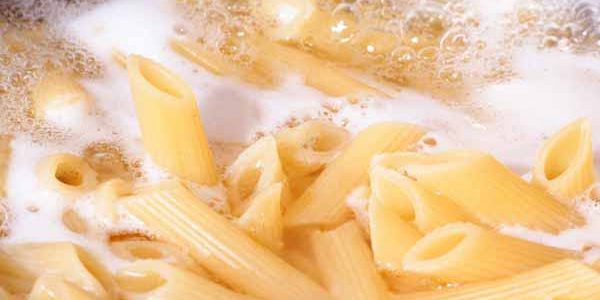 2
Place the basil, pine nuts, garlic, salt, and cheeses in a food processor. Pulse in intervals for about 1-2 minutes, pausing and scraping down the sides as needed.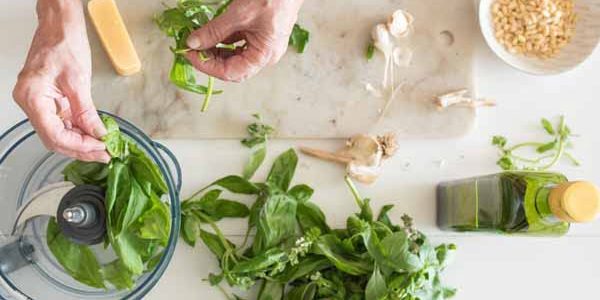 3
While pulsing, add the extra virgin olive oil and continue to pulse until smooth.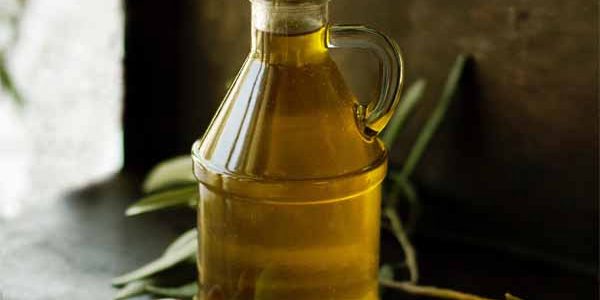 4
When the pasta is ready, drain it and mix in the pesto, adding a bit of pasta water to adjust the consistency of the sauce.

If you would like to make your pesto with a mortar and pestle, use the same ingredients as above and proceed as follows:
5
Begin by placing the garlic cloves and pinch of salt in the mortar. Grind to a smooth paste. Add the pine nuts and continue to grind until the consistency is uniform.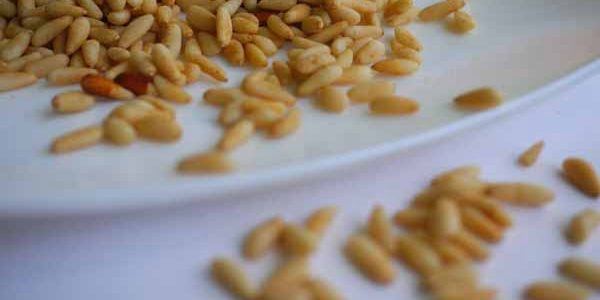 6
Add the basil leaves (working in batches if necessary) and gently push the pestle on the basil leaves in a twisting motion to release the flavor.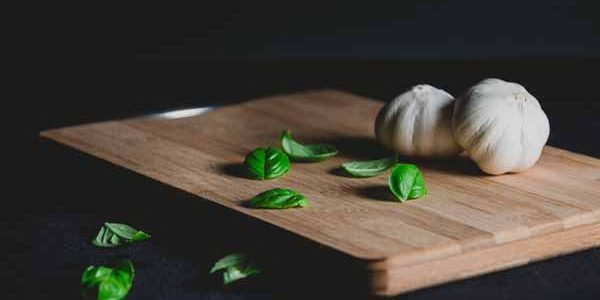 7
Once the basil has broken down, add the cheeses and stir until incorporated. Drizzle in the extra virgin olive oil and finish off with the pestle until the sauce is consistent throughout.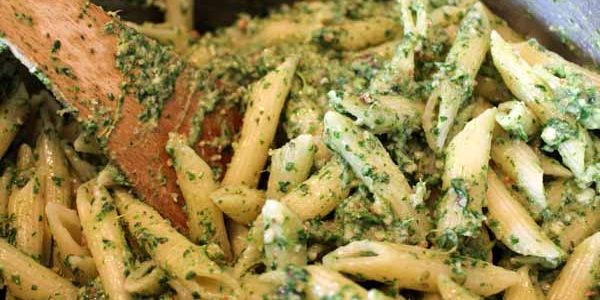 Bonus Tip: In Liguria, one traditional variation of pasta al pesto features sliced green beans and chopped potatoes that are cooked in the boiling water together with the pasta. When the pasta is ready, the water is drained and the pesto is added to the pasta and vegetables.