The quiet tranquil beauty of Lake Como in Lombardy, Italy might be most appropriately captured by musician and author Franz Liszt who mentioned Lake Como in one of his memories by saying, "I do not know of any place which is more demonstrably blessed by heaven; I have never seen another one where the charms of a life of love can appear more natural."
Liszt isn't the only one who thinks so.  Lake Como has inspired beauty and delight in its residents since the very first settlers were drawn to it years ago and is still a popular, luxurious getaway for both the famous and ordinary living near and far.
Due to its natural beauty and agreeable climate, this lake of glacier origin is still today sought by the elite yearning to escape the pressure of everyday life, particularly in the central and southern shores of the lake.  Here, tucked amongst the base of craggy mountains dotted with green, visitors will find grand entertainment in the form of picturesque lakeside villas, top of the line spas, and leisure water sports such as windsurfing and sailing.
In sharp contrast, the northern part of the lake is a more authentic version of its historical roots. Here the rugged land flourishes wild and untamed, where locals and visitors can partake in freshwater fishing, game hunting, and agricultural farming.  In many ways it is a true sanctuary of sorts for nature lovers. The resolve to protect and preserve the natural origins of the lake can be found via institutions such as The Museum of Silk or the Museum of Farmer Culture of Colico.
Residents of Lake Como are in fact responsible for several industrial sectors that have achieved excellence over time.  The world renowned silk district is one of the finest examples of success.  Since the early 1400s under the Sforza family, hundreds of mulberry trees were planted to attract hungry silkworms. Today, the silk district here receives orders for fine silk from across the globe.  Due to the lake's unique wind and weather conditions, the ship building industry continues to flourish.   Historically, each ship builder's creation was distinct in both style and technique, making the industry's products widely diverse.  Today one of the more popular ship builders is Riva, which is known for an incredibly lavish and luxurious style.  In the gorgeous Mondello Del Lario on the eastern border of the lake, Carlo Guzzi and Giorgio Parodi founded legendary Italian high-end motorcycle business, Moto Guzzi.
Though each village, town, and hamlet on Lake Como is absolute in their gratitude toward nature and reverence for the lake itself, they are splendidly unique in their own tradition of culture, making a tour of the lake's perimeter an enchanting experience. Most time honored festivals and events such as Pesa Vegia and Carnival of Schignano are deeply rooted in the traditions and folklore of the entire lake.  Pesa Vegia in Bellano is a feast for the sacred and secular.  The Carnival of Schignano is a medieval feast of the Palio of Baradello.
The exclusive nature of this natural wonder has drawn celebrities as well as many Italian and world leaders.  English statesman Winston Churchill found reprieve in the beauty and stillness of Lake Como from the turmoil and consequences of World War II.  Beloved United States President John Fitzgerald Kennedy once stayed at the historic Villa Serbelloni in Bellagio.  It is still somewhat common today for notable politicians, royals, and high powered business executives to spend time on Lake Como for business, pleasure, or holiday.
ART AND ARCHITECTURE
The impressive, modern architecture of lakeside villas are second only to the natural landscape and splendor of the area.  Many of the villas have elements of Renaissance and Neoclassical style in their interiors with exquisite frescos and high painted ceilings.  The exterior of these villas boast grand stairways, Greek mythology statues, and immaculate gardens.
While some villas are located in more secluded and remote areas, others are nestled in the heart of local villages or sit lakeside in all their grandeur.  At a quick glance, one can count more than seventy historic villas lining the lake that are easily accessible via designated pathways, boat, or ferry.  A handful of the buildings are private, but most villas are open to visitors.  Renowned villas such as Villa d'Este in Cernobbio or Villa Pliniana in Torno have hosted guests of Italian and European nobility, famous movie stars, and celebrated artists.  If staying at one of the gorgeous villas of Lake Como, it is not unusual to be starstruck when crossing paths with a visiting celebrity.
SCIENCE
Italian physicist Alessandro Volta revolutionized early nineteenth century with the invention of the electric battery.  His discovery was a product of many years of observing electrical phenomena that helped to firmly establish his reputation within the industry.  Volta's invention inspired and spurred further research into the scientific fields of chemistry, physics, medicine, and in some ways the modern technology we have access to today.  It is after Volta that the unit of electric potential is named, "volt."
LITERATURE
One of the most important works of Italian literature, The Betrothed of Alessandro Manzoni, sets the scene in Lake Como with a description of the lake in the beginning that reads, "Quel ramo del Lago di Como" which translates to "That branch of Lake Como." That quote from the historical novel became incredibly well known and is closely associated with the Italian culture of Lombardy.  Italian writer Giovanni Verga is best known for his use of romantic language in describing the wistful atmosphere of the lale as, "like moving through a dream." Fogazzaro, another important Italian novelist, wrote frequently about Lake Como from his villa on the shores of Lake Lugano.
Several important poets of English literature were both hypnotized and inspired by the fairytale qualities of the area.  William Wordsworth was so taken with the area he composed an entire poem dedicated to Lake Como, while fellow poet Percy Bysshe Shelley once wistfully wrote in a letter, "This lake exceeds anything I ever beheld in beauty."
The lake's inspirational effects on famous writers are well documented throughout the globe. Flaubert and Stendhal are two European writers from France captivated by the area and its splendor.  Renowned American writer Mark Twain once referred to the area reverently in his work Innocents Abroadas a "heaven of quiet rest."
MUSIC
Lake Como is not only a source of solace for those escaping the day to day rigors but is also an inspiration to various forms of art, including music.  Musicians with works notably inspired by the area include Franz Liszt, Frank Sinatra, Mick Jagger, and Bruce Springsteen.  Liszt composed symphonies such as Dante Symphony from a luxurious Lake Como villa.   He loved the area for the delicacy of risotto with artichokes and the privacy it offered his guests, including the charming Ava Gardner.
Mick Jagger, the leader of American music group The Rolling Stones, often frequents the shores of the lake seeking solitude from the invasive paparazzi.  Colleague and American musician Bruce "The Boss" Springsteen also visits the area from time to time.
Renowned Italian opera composer Giuseppe Verdi found a deep connection with the beauty of the lake that can be heard in the notes of his works.  Verdi wrote parts of the world famous La Traviata opera inside the walls of an elegant villa on the lake.
MOVIES AND CINEMA
With the majestic aesthetics of Lake Como, its presence in cinematography is no surprise.  Possibly the most notably, George Lucas used the lake as background scenery for several scenes in the box office favorites of the Star Warssaga.
Casino Royale, starring Daniel Craig as English spy James Bond, showcased the lake in multiple scenes requiring breathtaking background shots that make this blockbuster series a favorite with fans   Director Alfred Hitchcock filmed The Pleasure Gardenon the shores of the lake.
In addition to filming in the area, some actors and celebrities have been known to make Lake Como their home.  Clark Gable of Gone With The Windwas a forerunner for this trend years ago.  American actor Kirk Douglas is known to visit, and fellow American actor Robert De Niro regularly spends time with his family at the lake in the summer.
The beauty and tranquility of this stunning lake tucked away into the craggy mountain landscape of Italy is truly an unparalleled treasure for all who behold its beauty.  For all who visit the quiet waters lapping the shores of Lake Como, one visit is simply never enough, and many will spend a lifetime seeking it out time and time again for a peace and magnificence not found anywhere else.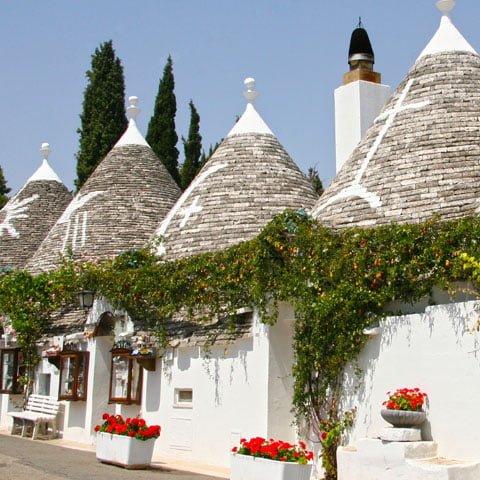 "Ciao Tommaso and Giulia, we have a wonderful trip. From Alberobello, Pade Pio, Monte S.Angelo, Sorrento, Capri, Amalfi, Ravello and more to see and do, you have plan everything."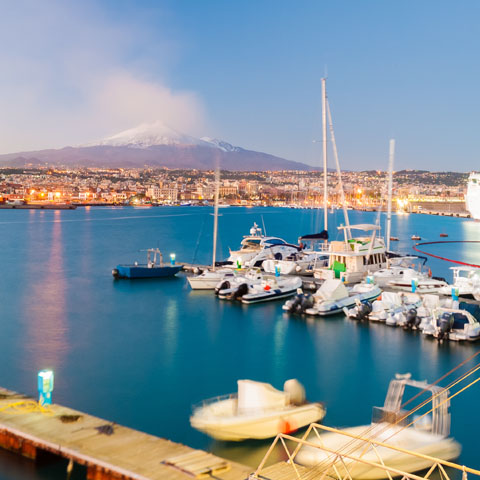 Dear Ana and Tommasso, We want to thank you for the wonderful customized trip to Sicily. It was a trip of a lifetime and a dream come true. Everything about the trip was perfect, including having Tommasso along with us. This was definitely a trip we will never forget.....it was perfect. TRIPS2ITALY is great and we would definitely recommend your agency to anyone wanting to see beautiful Italy and Sicily.