This description page about Italy, will guide you in planning your trip to Italy and will help you to find useful information about this unique Country: Italy
With its many regions, all providing their own unique and interesting spin on the traditional Italian culture, Italy has a near countless number of things to do. Within each city there are hot spots as well as hidden gems to please anyone.
Festivals & Events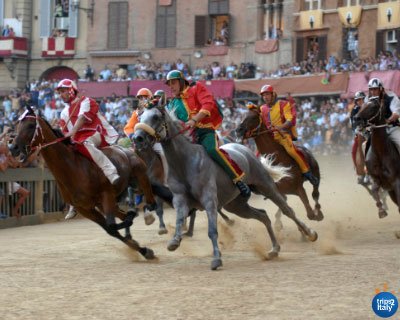 There is no better way to experience the culture of Italy than to immerse in the local traditions. Known for its great sense of community and appreciation for its history, Italy is home to many iconic events and festivals that capture the culture in a unique and personal way.
During July and August, the capital city of Tuscany, Siena, becomes the location of one of Italy's most well-known events, the Palio Di Siena. This horse race is an event in which different neighborhoods, also known as contrade, are represented by a horse and jockey. The competition is held in Piazza Del Campo, the heart of the city, and is also broadcast on Italian national TV. Also during July, the city of Spoleto hosts the Festival di Spoleto, otherwise known as the Festival of the Two Worlds. As one of the country's most renowned cultural events, Spoleto serves as the stage on which many performances, ranging from concerts and operas to dramas and visual arts, take place.
In February, the most amazing carnival, the Carnevale di Venezia, is held in St. Mark Square. Lasting two weeks and attracting at least 3 million visitors each year, countless parades, gatherings of locals, and fun events are held throughout the city. In September, Naples hosts the Feast of San Gennaro. Held on the morning of September 19 at the Naples Cathedral and Piazza del Duomo, this event is where thousands of Italians gather to witness the miracle of the liquefaction of the blood of Saint Gennaro, the patron saint of Naples. This is one of the most important religious festivals in all of Italy and is followed by feasts, cultural events, and a procession of sacred, religious relics.
Food & Wine Activities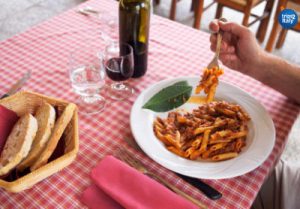 There are a number of activities that center around the food and wine that highlights the unique characteristics of Italy.
While in any of Italy's famed wine regions - Piedmont, Veneto, Sicilia, Tuscany - wine enthusiasts can participate in a wine tasting or visit the cellars and vineyards that produced the wine. Sommeliers and experts are present to help reveal all the tasting notes in each glass.
One of the best ways to experience the true heart of Italy is by indulging in its wondrous cuisine. Whether dining in local establishments or taking local cooking classes, the sights and aromas will linger in the memory. Discovering the recipes and ingredients that make classic Italian cuisine what it is provides a once in a lifetime experience for foodies.
Seasonal Activities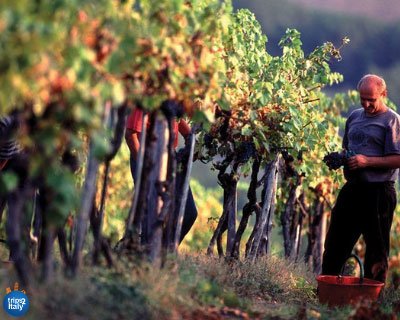 Known for its spectacular wine regions such as Veneto, Emilia-Romagna, Piedmont, and of course Tuscany, Italy is home to some of the world's best vineyards and wine production. For wine lovers, there is nothing quite like experiencing the process of harvesting grapes for fine wines first-hand. From September to October, vendemmia, or grape harvesting, is a celebratory time where locals bask in the expectation of fine wines to come. In addition to assisting in the harvest, activities for this time also include celebrations and feasts to honor this cherished time of year.
Similarly, truffle season is another deeply valued time of year for the Italian culture. Autumn winds and cooler temperatures kick off the beginning of this season in late September. Different truffles can be found in various areas across Italy, and Alba, located in the Piedmont region, hosts the world's most important truffle festival. Celebrating the truffle harvest, this event boasts a famous truffle market and auction, in which the earthy delicacies take center stage.
Embracing the land and what it produces is an essential part of Italian culture, and the events that surround these times of year are deeply enriching and informative for visitors.
Kids & Families
For those with kids, Italy offers a variety of unique activities that will have the little ones entertained and delighted. In Emilia Romagna, there is a park called "Italy in Miniature," where the country is represented in a toy model, marking all the famous sites. While in Rome, kids can participate in Gladiator School, where they learn through costumes and educative experiences how Roman gladiators battled. No matter where one is in Italy, there is always gelato to be had, a crowd favorite for the little ones!
Cultural Activities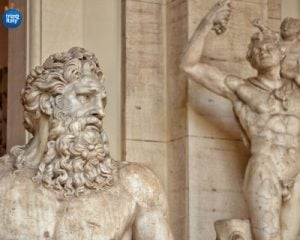 Quite possibly the world's most highly regarded epicenter for art and culture, Italy offers a vast variety of activities centering on the history and culture that is so deeply rooted in the Italian way of life.
Known for its world class museums, Italy is home to a large variety of the world's greatest works of art. In Florence, the Uffizi holds the works of Botticelli, while the Accademia is most known for being home to Michelangelo's statue of David. Rome's Vatican Museum boasts the Sistine Chapel as well as the Galleria Borghese. While these are only a handful of the many museums that Italy has to offer, they display just how important art is to the culture and life of the country.
Italy is also known for its unparalleled sightseeing. As a country with a long, multifaceted history, the ancient ruins, buildings, and architecture that call Italy home help paint a stunning portrait of what life was like in ancient Italy and how it came to be the modern marvel we know today.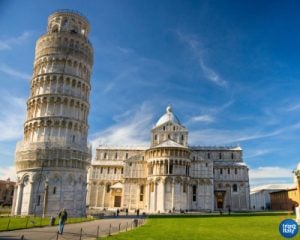 From the famed canals of Venice, to the Leaning Tower of Pisa, to the ancient Roman Colosseum and Forums, there is no shortage of historical sites to be seen within Italy's boot-shaped borders. In addition, Italy is known for its breathtaking natural landscapes. From the gorgeous views offered by the Amalfi Coast to the wonder of seeing Europe's biggest volcano, Mt. Etna, Italy promises to show what a beautiful world we live in.
With religion serving as a major foundation on which the culture of Italy relies on, it is no surprise that the country offers a wealth of amazing religious sites, churches, and cathedrals to visit. From the Vatican City itself to the Sanctuary of Santa Maria Delle Grazie, which holds Da Vinci's The Last Supper, Italy offers a chance to soak up the culture and experience some of the world's most important religious locations.
Shopping Italian designers and local craftspeople is another way to indulge in the culture of Italy. Throughout Florence, local jewelry shops and stores selling handmade leather goods can be found throughout the historic Ponte Vecchio and Historic Center. Known as the fashion capital of the world, Milan is Italy's most cosmopolitan city and home to some of the world's most well-known designers. Armani, Krizia, and Prada all call Milan home, and fashionistas in Milan can see their designs in La Rinascente, the most well-known department store in all of Italy.
Sports & Outdoors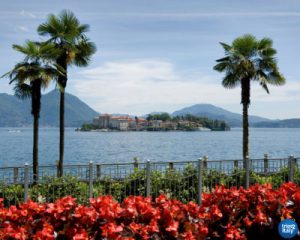 Thanks to its varied and unique landscape, Italy is home to everything from spectacular mountain ranges, to stunning lakes, to expansive sandy beaches and coastal cliffs. This amazing variety offers people a chance to indulge in a wide range of sporting and outdoor activities.
The Italian Alps are the ideal locale for those who love the mountains. During winter, they provide breathtaking snowboard and skiing, and throughout Spring and Summer they offer gorgeous alpine paths for amazing hiking.
For water lovers, Northern Italy is sure to please with its "big three" lakes - Lake Como, Lake Garda, and Lake Maggiore. Each lake has something special to offer. Lake Como boasts some of the most gorgeous coastline in the country in lovely towns such as Tremezzo and Bellagio, while Lake Maggiore has its own archipelago. Visiting the lakes by boat is by far the best way to be immersed in the natural beauty of the area's landscape.