---
Italy is an iconic and highly sought-after vacation destination. It initially draws visitors in with its promise of a rich cultural heritage, a decadent and flavorful cuisine, outstanding landscape views, and countless awe-inspiring monuments and museums. Though what keeps people coming back year after year are the immeasurable and indescribable facets of Italian culture, such as local traditions, lively festivals, and the warm nature and vivacity of the Italian people. This makes a trip to Italy the quinessential vacation spot in all of Europe.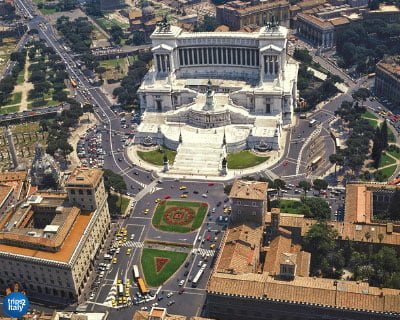 It doesn't hurt that Italy is also home to some of the world's most exquisite wine production areas, making wine a true expression of Italian heritage and passion. Or that the art and architecture throughout the country are indicative of the massive influence Italians have had on some of history's greatest and most influential movements. Put simply, the appeal and draw of Italy has been and will continue to be its culture, marked by a unique fusion of seizing and living in the moment, as well as honoring, cherishing, and preserving the past. Throughout Italy, beauty abounds – in the art, the views, the buildings, and the passion that the locals have for their country. Every region of Italy is bursting with a spectacular amount of culture and zest and zeal for life.
Covering only 100,000 square miles, Italy is home to more UNESCO World Heritage Sites than any other country in the world. This achievement is reflective of the sheer volume of world history that Italy houses. Within Italy's famous boot-shaped borders are 20 regions, which are home to the country's 60 million inhabitants, as well as two states – The Republic of San Marino and Vatican City. The Italian population is vastly spread out, with Rome and Milan being the only two cities in the country with more than 1 million residents. Nearly 50 million tourists visit Italy annually, thanks to the country's many amazing attractions, which include more than 90,000 historic churches, 40,000 ancient castles, and over 3,000 historic gardens.
Flying over all of Italy is the green, white, and red flag, which stands as a symbol of pride and passion for the history and culture of Italia. The current flag was adopted in 1948, when Italy adopted its present republican form of government and though many theories have surfaced over the years as to why these colors were chosen to represent Italy. Many Italians believe that the tricolore, or three-colored flag, represents hope (green), faith (white), and love (red)- apt words to describe such a bel paese, "beautiful country."
GEOGRAPHY & CLIMATE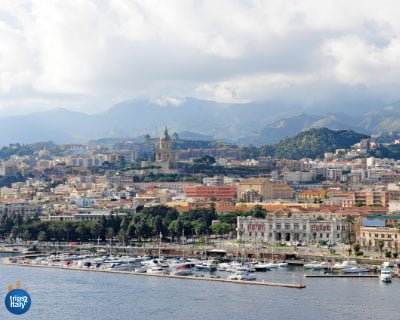 In its simplest terms, Italy's geography is defined first by hills, then by mountains, and lastly by plains. Often called the stivale, or boot, Italy shares its borders with four European countries – France, Switzerland, Austria, and Slovenia. The other three sides of the country are bordered by the sapphire waters of the Mediterranean Sea. Its varied geography and identity as a peninsula allows for a wide array of activities and landscape views to be had throughout the country. From snowcapped mountains, to soft, sandy beaches, to rolling countryside, Italy offers a little bit of everything.
Coastal locales are a big draw for many in Italy. Two major islands off the coast – Sicily and Sardinia – belong to Italy, as well as more than 15 archipelagos all throughout the Mediterranean, most notably the Aeolian Islands, the Tuscan Archipelago, and the Archipelago Campano. The coasts of Italy are washed by the Tyrrhenian Sea, the Ionian Sea, and the Adriatic Sea, making it a fantastic destination for sea lovers and those wanting a stunning coastal experience.
For those who are interested in mountainous views and those seeking a wonderful place for Italy ski trips, the Italian Alps are unparalleled. Located along Italy's Northern borders, this section of the Alps offers fantastic views, quaint ski resorts, and the tallest mountain in all of Europe, Mont Blanc located in Aosta Valley. In addition, Italy is home to the Apennine Mountains. These are the "spine" of Italy, as they run along the length of the country's peninsula.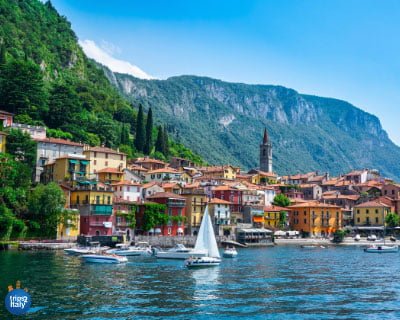 With abundant mountains come many valleys and rivers that run through them. In Italy, there are three main rivers, including the Arno, the Tiber, and the Po – the longest river in Italy. In addition to rivers, Italy has three main lakes that are popular attractions. They are Lake Garda, Italy's largest lake, Lake Como, the deepest lake in the country, and Lake Maggiore, which is home to the famous Borromee Islands.
The climate in Italy is typical of the Mediterranean – temperate, with little humidity, and a generally warm temperature except for hot summers. Throughout winter, temperatures in the Northern part of the country (closer to the Alps) can be cold, however the sea that surrounds Italy generally helps keep the temperatures mild to moderate. The country is also home to two micro climates – glacial in the very highly elevated areas in the Northern Alps, and subtropical in the South around areas such as Sardinia, Sicily, and Calabria, where the country's borders are closer to Africa.
WHEN IN ITALY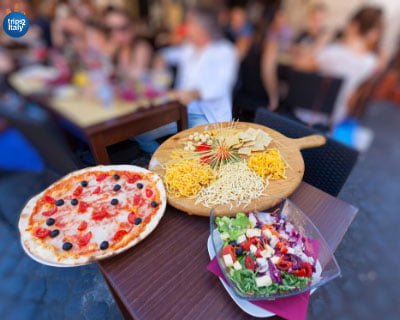 With a near endless list of activities as well as a vast and varied geography, Italy is the type of country that literally has something for everyone. In nearly every city there are iconic museums to explore, architectural wonders to admire, and unique cuisine and wine to taste.
Italy is a country that is best experienced on the streets. Walking and strolling the cities is not only a cultural norm for locals, it is the best way to truly be immersed in the area and to enjoy the sites. In some of Italy's greatest cities, such as Rome and Florence, walking is the best way to connect with locals, find unique activities, and experience unexpected portions of the cities that are not typically considered.
Another ideal way to enjoy Italy is by eating and drinking the local creations. Drinking wine is, of course, a daily pleasure in the Italian culture. As one of the world's premiere wine producing areas, every glass of vino served in Italy is a representation of the art of traditional winemaking. Gelato is another food that Italians are masters of. Crafting the perfect gelato is considered an art, and locals enjoy it not just for dessert, but also for any time of day. Other must-try foods include panini, an Italian sandwich, pizza, and of course, pasta. Enjoy an aperitivo, an Italian happy hour of sorts, where locals gather at bars or taverns to share a cocktail and finger foods, such as crostini, meats, and cheeses. A visit to one of Italy's charming bistros, wonderful restaurants, or quick food carts to enjoy any of the quintessentially Italian foods that make the cuisine so delightful is the best way to taste Italy. Food is the language of love in Italia. Each meal in Italy is a way for people to connect with one another and enjoy the company of close friends and family.
Whether having an aperitivo, walking around the cobblestone streets, talking with locals, or enjoying a glass of wine with dinner at a local café, the spirit and passion of Italy is palpable, thanks to the vibrant people, long history, and rich culture that makes Italy one of the best countries in the world.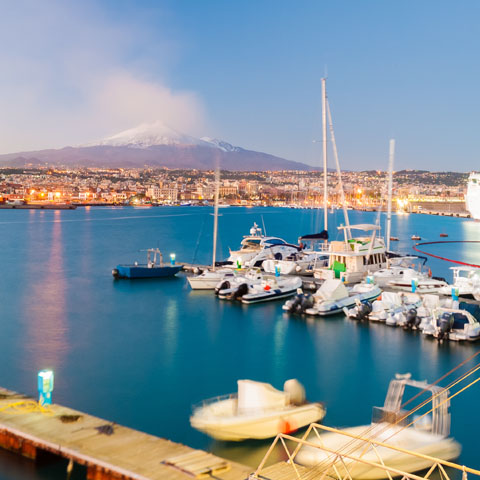 Dear Ana and Tommasso, We want to thank you for the wonderful customized trip to Sicily. It was a trip of a lifetime and a dream come true.